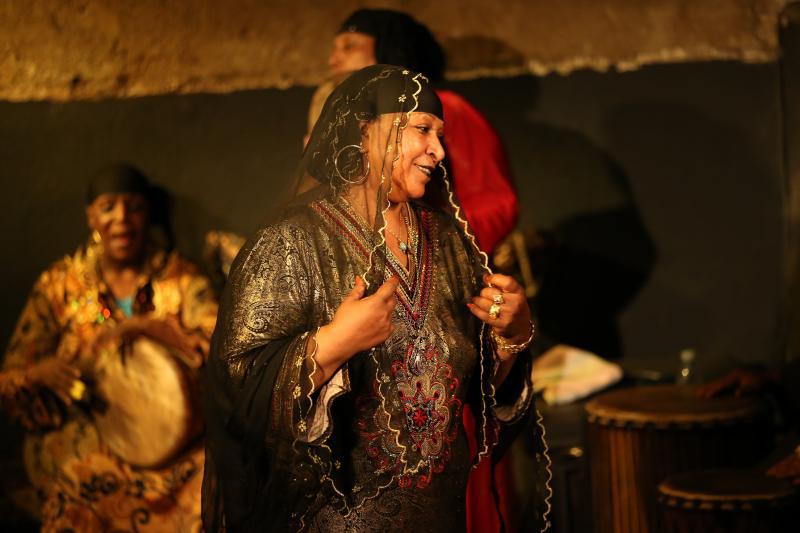 Makan, the Egyptian Centre for Culture & Art was founded in 2002 to record and promote traditional music in Egypt, increasingly in danger. The centre documents and presents traditional music in Egypt as a vibrant and renewable resource, a multi-layered point of reference to the cultural richness of Egyptian music and arts.
The musicians of Mazaher, Um Sameh, Um Hassan, and Nour el Sabah are among the last remaining Zar practitioners in Egypt. Zar music unfolds through rich poly-rhythmic drumming: its songs are distinctly different from other Egyptian music traditions.
Photograph: Om Sameh performs on the stage of the Egyptian Centre for Culture and Arts-Makan in Cairo.
Enjoy this video that Makan has prepared especially for the World Day of Cultural Diversity.