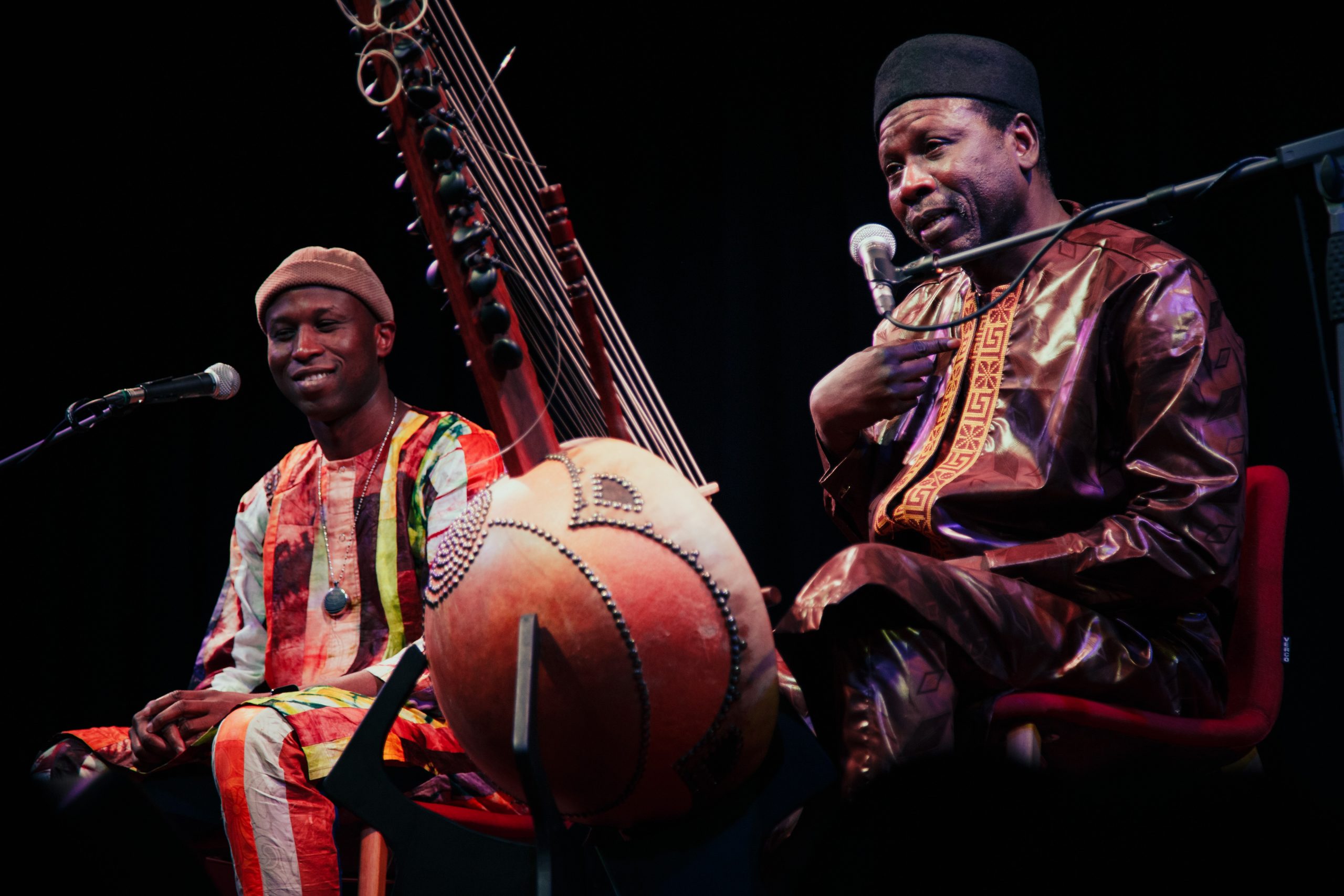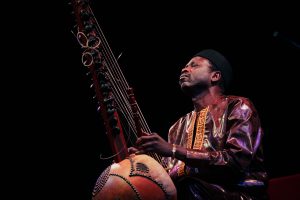 The Khalili Foundation is proud to announce the SOAS Festival of Ideas as a partner for the World Festival of Cultural Diversity. Under the theme 'Thinking Through Music', the 2022 festival offered live music, hands-on workshops, film screenings, specialist panels and intimate discussions with music theorists & music makers on decolonising music education, improvisation, dance, DJ culture and more. A highlight concert from leading Malian kora player Ballaké Sissoko closed the festival.
Photographs 1-2: Kadialy Kouyate and Ballaké Sissoko by Mike Skelton
An evening of improvisational music conducted by Ahnansé and London-based Steam Down collective, joined by students and staff from the SOAS Music department. A beautiful coming together of cultures, musical styles and influences. Festival Director Caspar Melville led a discussion with writer Emma Warren, journalist Kevin Le Gendre and Steam Down leader Ahnansé.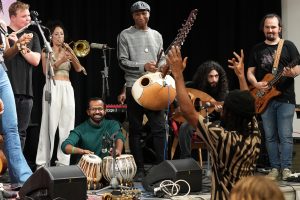 Photograph by Aman Pathiara
Sound & Solidarity provides a space for collective explorations of music. Hosted by Sound Advice & Arman Nouri, the gatherings celebrate the power of music and collective discussion in articulating approaches to challenging colonialism and offering solidarity. In an intimate and relaxed setting, participants listen and discuss tracks altogether, resulting in a collective playlist.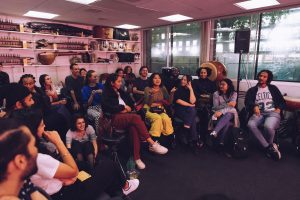 Photograph by Humothy
We invite you to watch the 2022 SOAS Festival of Ideas event recordings.