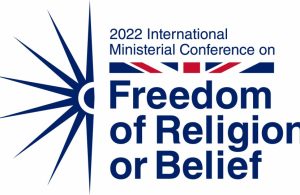 The UK Foreign, Commonwealth and Development Office (FCDO) announced a special collaboration with the Khalili Foundation at the Freedom of Religion or Belief Summit in London last week.
The Foundation's UNESCO-supported Interfaith Explorers programme for primary school children will now be translated into multiple languages and promoted to schools worldwide via the FCDO.
This was a key outcome of the FoRB Summit held at the Queen Elezabeth II Centre in Westminster, to which over 500 guests, speakers and delegates were invited to discuss the right of people to freely practice their beliefs.
Further information will follow shortly.